Madrid, March 14, 2019 - The seventh annual World ATM Congress, held at Feria de Madrid, concluded on Thursday, 14 March. The world's largest air traffic management (ATM) event attracted a record-breaking 9,573 registrants and 253 exhibitors from 135 countries and territories. Addressing the theme "Tackling the Big Issues in ATM – Capacity, UTM Integration, People," speakers and panelists explored solutions to the challenges of capacity constraints, drones, unmanned aircraft systems (UAS) traffic management (UTM) and the services that drone operators require, etc.
EHang Cofounder Derrick Xiong together with Farhan Guliyev, the Director of Azerbaijan Air Navigation Services (AZANS), and Stanislav Kochkin, the Managing Director, Abraham Technologies LTD (Abraham), jointly delivered a panel speech on Next Generation Unmanned Aerial Vehicles (UAV) Operations in ATM on March 12.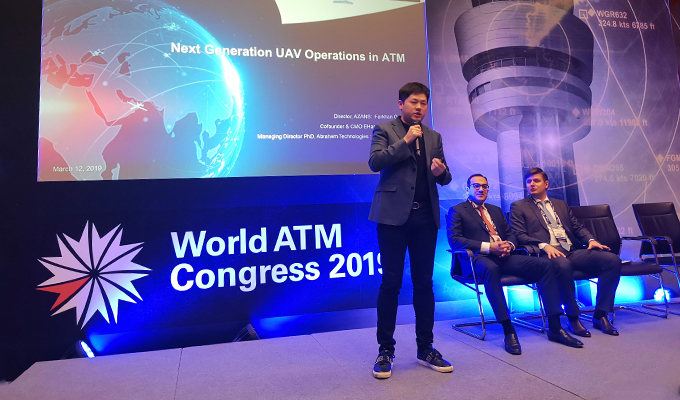 At the conference, the three parties signed a roadmap for agreement proposal to create an integrated ATC/UTM command control center for Azerbaijan in witness of Yang Jiansen, the Director of the Regulations and Standards Department of Civil Aviation Administration of China (CAAC).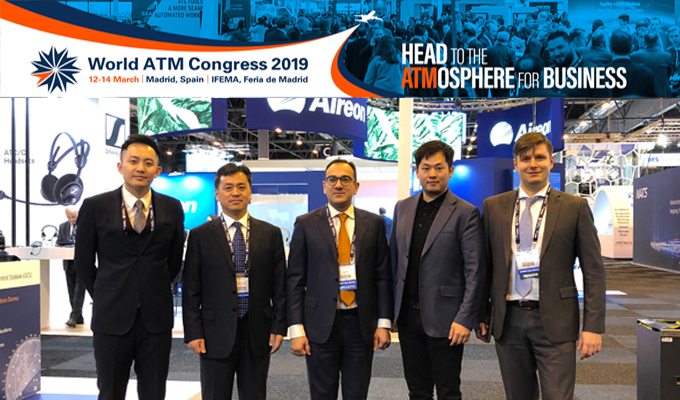 AZANS together with EHang and Abraham joined to develop Next Generation UAV Control system which will merge UAV Command Control Centre and UAV Air Traffic Management integrated with ATC Automated System. New UAV Control Centre will implement various equipment to be hosted in ATM Artificial Intelligence at the Heydar Aliyev International Airport at Baku.
The main objective of this project is collaboration in establishment of Command Control Centre at Heydar Aliyev International Airport to control flights of civil UAVs, automation of certification, permission and application for flight procedures. System will be fully integrated with live Air Traffic Management system of Azerbaijan. State of Art 3D mapping functionality of EHang UAVs to be integrated to AIM system of AZANS for generation of Digital Terrain Modules.
Derrick Xiong said, "Inevitably, the network of connected UAVs with different functions and application scenarios will cover the Digital Sky of our smart cities in the near future. The partnership of AZANS, EHang and Abraham will lead the practice for the integration of ATM and UAM system to empower a more digitalized, integrated airspace management."
Due to the frequent incidents of unauthorized flights of UAVs near the airports, an urgent need has arisen throughout the world to create an appropriate system for protecting these strategic facilities. ATM / UTM solution enables a wide range of commercial and recreational drone operations to be safely integrated into everyday operations, including the runway of a major international airport.
Stanislav Kochkin said, "The history of this project began a year ago in Azerbaijan. This country has a developed aviation hub, advanced air navigation service and a great potential for the use of drones in industries to include agriculture, maintenance of oil companies, delivery of various goods and a number of other areas. However, at the legislative level use of any drones is currently prohibited in Azerbaijan. We consider that as an opportunity to build a solution from the scratch satisfying the state, business and end users. Together with AZANS and EHANG we moved to the common path of a complex solution: to establish a Command Control Center at Heydar Aliyev International Airport, a single UAV control center in the country, its integration with the ATM and the supplying of adapted drones to the Azerbaijan. We truly believe that an integrated approach is the key to the transition from the ban to the widespread safe use of drones."