(Dalian, China, July 3, 2019) The three-day Annual Meeting of the New Champions 2019 of the World Economic Forum concluded today in Dalian, China. Nearly 2,000 attendees from political, business, academic, and media sectors in more than 120 countries and regions across the world jointly discussed about "Leadership 4.0: Succeeding in a New Era of Globalization". With the focus on future transportation innovation, EHang was invited to exchange its insights on "Flight Technologies Leading the Intelligent Urban Transformation".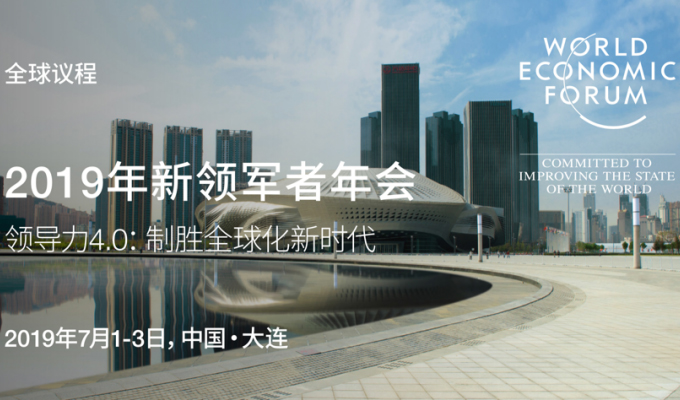 The Annual Meeting of the New Champions of the World Economic Forum, or better known as the Summer Davos Forum, which has been held in Tianjin or Dalian every summer since 2007, has become an important window for the connectivity between China and the world. As for this year, the number of international registrations on the forum reached a record high. Li Keqiang, Premier of the State Council of the People's Republic of China, delivered a special remark at the opening ceremony of the summit on July 2, and said: "The Summer Davos Forum has been held in China for 13 years. It met with the emergence of a new round of industrial revolution upon its launching, in which time the pace of globalization was accelerating, with new businesses, new technologies and new business models emerging one after another. The theme of New Champions has continued to this year with practical significance."
The topic around 5G is heated on this year's Summer Davos Forum. Against the backdrop of the Fourth Industrial Revolution, we explore the new application areas in the context of 5G, among which, the integration of UAV technologies and the existing air traffic system has become one of the typical application markets. On July 3, the sub-forum of "Navigating the Urban Aerial Mobility Economy" was held. Mr. Derrick Xiong, Co-founder of EHang and Mr. Dirk Carsten Hoke, CEO of Airbus Defense and Space jointly attended the event.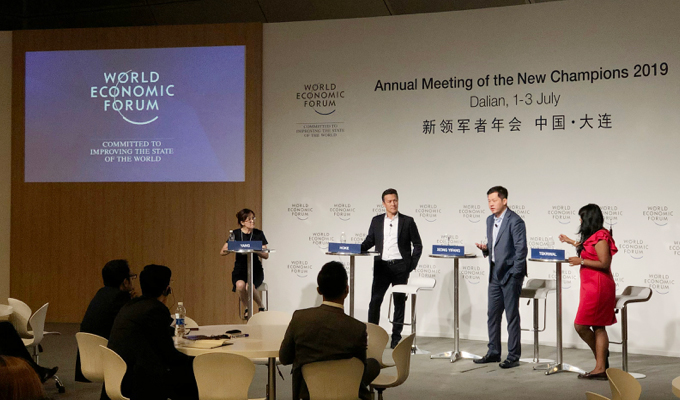 Derrick said: "In recent years, the UAV application market has continuously broadened, and 'Urban Air Mobility (UAM)' is an emerging industry. It is a new way of mobility for human and goods in the future, providing a highly efficient and environmentally-friendly 3D solution on the basis of the existing 2D transportation system. It corresponds to an incremental market that will help future cities to complete an intelligent transformation."
At present, behemoths in multiple sectors have joined in the UAM industry, including Airbus, Boeing and Uber. A new Blue Paper from Morgan Stanley Research projected a total addressable market of $1.5 trillion for autonomous aircraft by 2040.
UAV logistics will be more promising for taking the initiative to realize commercialization. As per the Insight Report issued by the World Economic Forum, 80% of goods enjoy the characteristics of high values and low weight in terms of B2C deliveries. UAVs will soon become a disruptive force in the "last-mile" delivery in China and even the world. For the huge market demand, EHang has taken one stride forward leading the UAV logistics industry. In May, 2018, EHang was approved to operate the first batch of