(Montréal, Canada, October 5, 2019) – The International Civil Aviation Organization (ICAO), a 193-member specialized agency at the United Nations, recently highlighted the importance of innovation in driving safety, security and sustainability of flights during a gathering of global aviation regulators, industry leaders, and new players such as EHang, the world's leading autonomous aerial vehicle (AAV) technology platform company, at its headquarters in Montréal.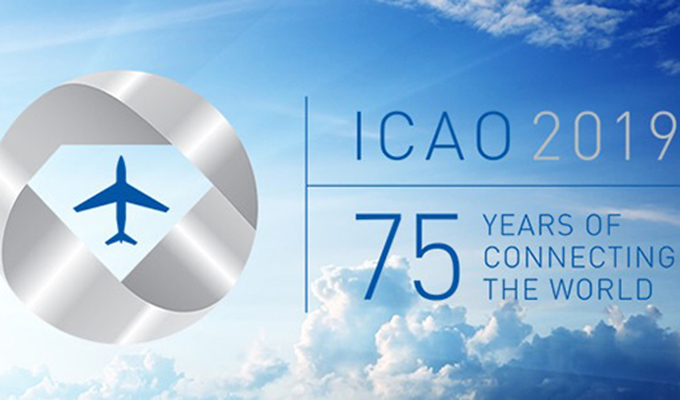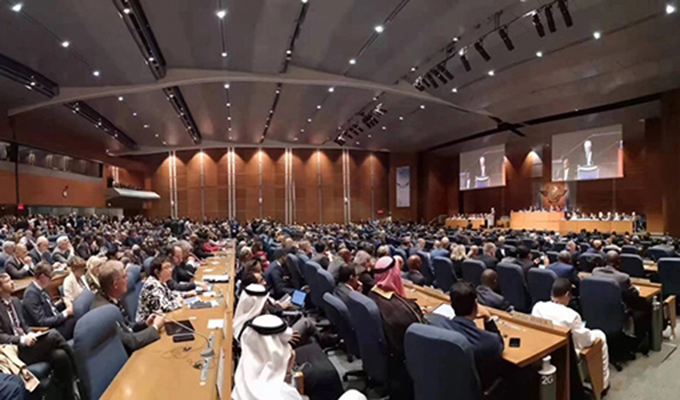 In opening the ICAO's inaugural Innovation Fair on September 22, the organization's Council President Dr. Olumuyiwa Benard Aliu told the audience of senior officials and entrepreneurs: "The new aircraft and flight capabilities being realized today hold the promise of being able to deliver completely new frameworks for how modern societies support and help their populations to survive and to thrive."
Innovation in aviation was also the focus of the annual ICAO World Aviation Forum, held at the same time in Montréal, which drew 597 participants from 99 countries and 22 international organizations.
Dr. Aliu said in an ICAO statement that he was encouraged by how today's aviation innovators are placing a high priority on realizing emissions-free green aviation solutions and how regulators can innovate in order to interface with industry players more effectively and efficiently.

Among the displays at the Innovation Fair was EHang's two-seater AAV, the EHang 216, which is battery powered and equipped with safety redundancy components, including 16 propellers, to ensure safe, autonomous, and environmentally friendly passenger flights.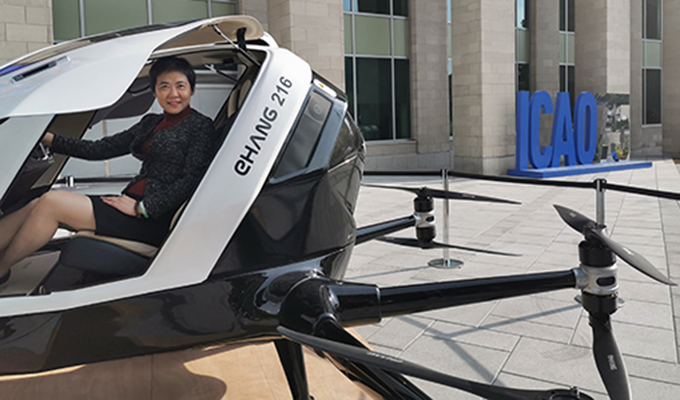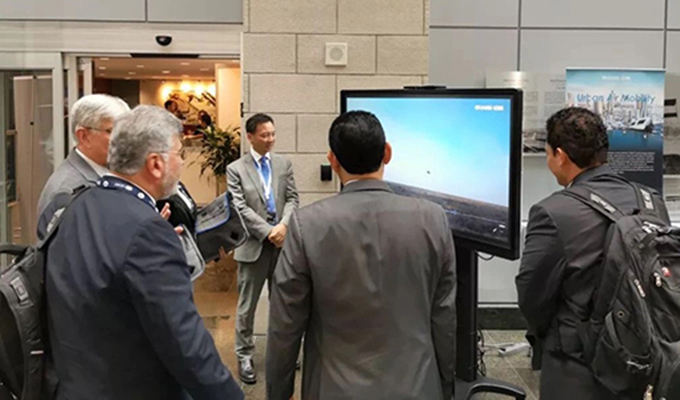 At the opening ceremony, a grand aerial media performance video was presented by EHang to celebrate ICAO's 75th Anniversary of the signing of the Convention on International Civil Aviation.
EHang, the world's leading AAV technology platform company, was the only Chinese corporate exhibitor at the fair. The company envisions three core verticals for its AAV commercial solutions: urban air mobility (including passenger transportation and logistics services), smart city management solutions, and aerial media solutions.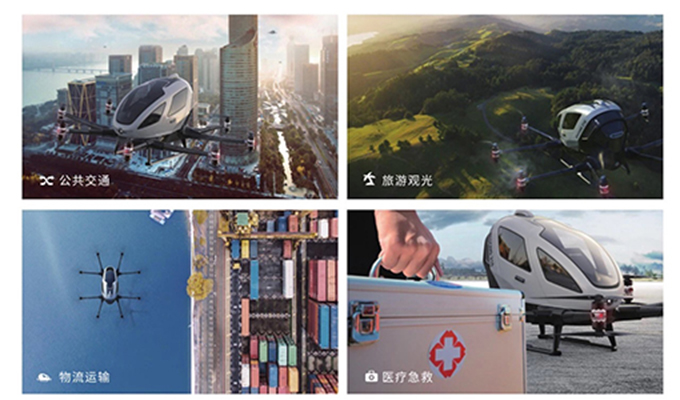 At the Innovation Fair's opening ceremony, EHang presented a grand aerial media performance video to celebrate ICAO's 75th anniversary of the signing of the Convention on International Civil Aviation. The video showcased EHang's command and control center's capability to monitor and manage thousands of AAVs safely and simultaneously.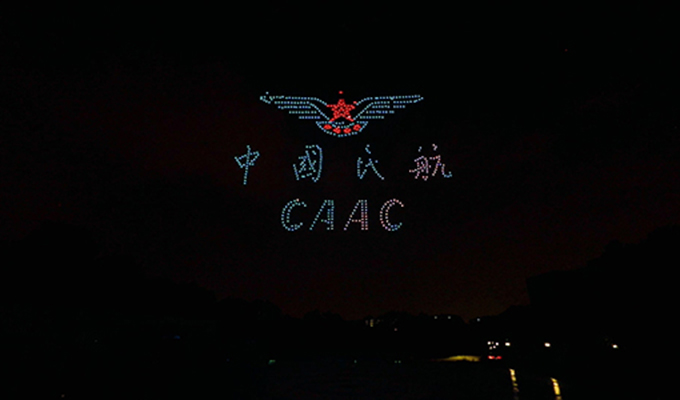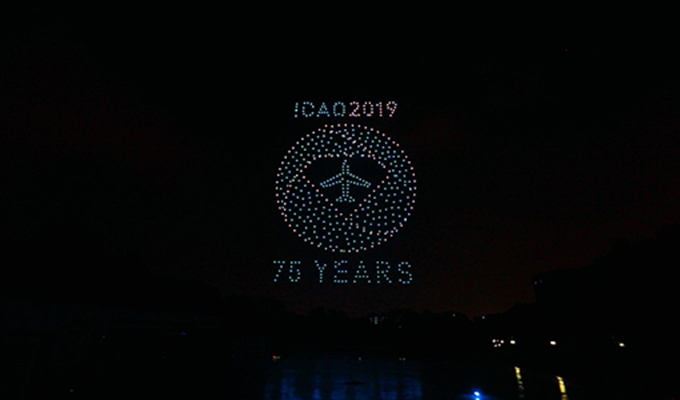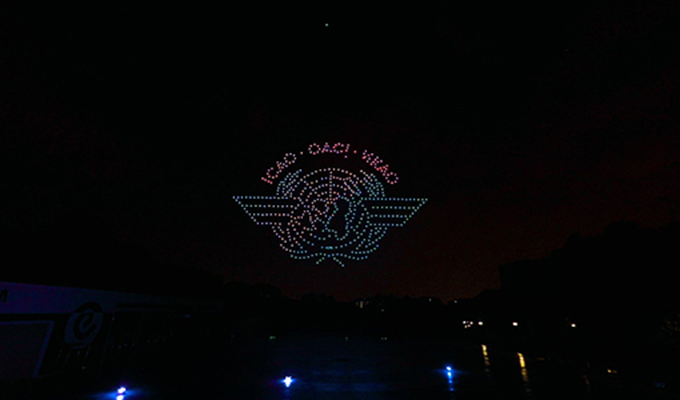 On a panel with industry peers and global regulators at the event, EHang's Chief Strategy Officer Edward Xu said: "We are now at a point where we need to create new regulations to govern AAVs. Urban air mobility is new territory, and the various industry players must work together with authorities to figure out the right regulatory framework to develop this nascent market."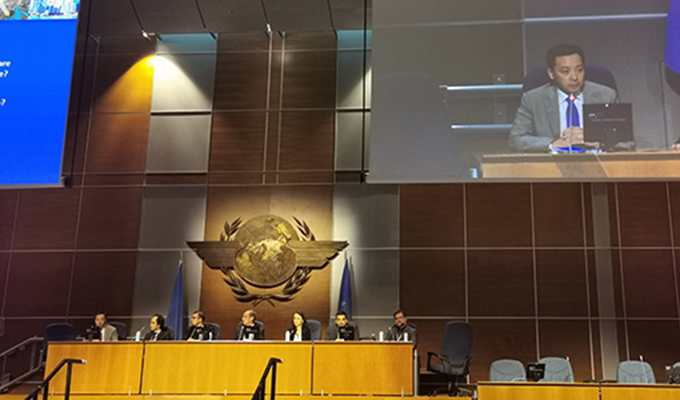 EHang has already conducted over 2,000 flight tests around the world and has been working with global aviation regulatory authorities, including the ICAO, European Aviation Safety Agency, Civil Aviation Administration of China, and other organizations in North America and Europe to ensure that global regulatory standards are able to efficiently meet the demands of future urban air mobility.