Guangzhou, China, April 27, 2021 – EHang Holdings Limited (Nasdaq: EH) ("EHang" or the "Company") successfully showcased Urban Air Mobility while attending the Fourth Digital China Summit from April 25 to April 29 in Fuzhou, China. This summit is hosted by Cyberspace Administration of China, National Development and Reform Commission, Ministry of Industry and Information Technology, State-owned Assets Supervision and Administration Commission of the State Council, and the People's Government of Fujian Province. The company highlighted its aerial mobility solutions and attracted attention with passenger-carrying trial flights while substantial crowds learned more at EHang's booth, making EHang a hot topic at the summit. More than 100 news outlets featured EHang's AAV and UAM solutions in various forms including live broadcast, interviews, and articles.
EHang exhibited its full suite of products and services, including EH216, EH216F (firefighting version), EH216L (logistics version), smart city management solutions and aerial media solutions. EHang received rave reviews for the cutting-edge technologies that differentiates from conventional aircraft, such as auto pilot, preset routes and its centralized control platform. Notably, EHang digitizes aerial mobility by using 4G/5G networks to connect its command-and-control center in real-time to its pure electric AAVs.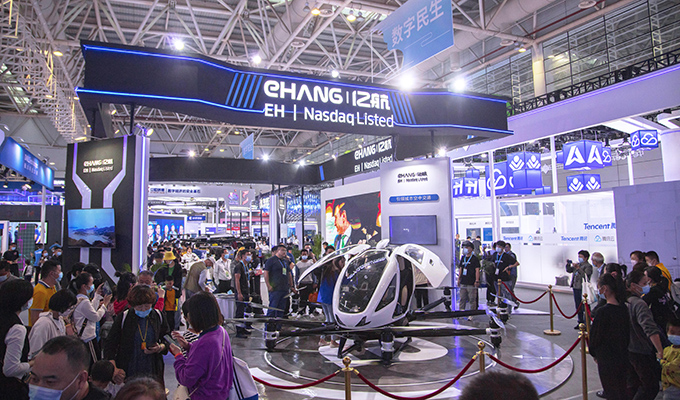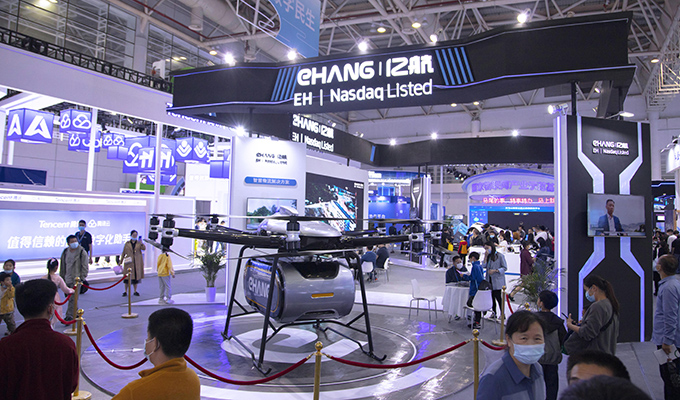 EHang's booth at the summit Download the photo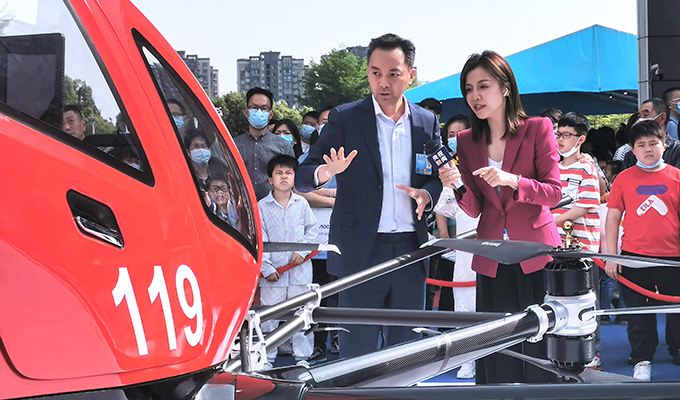 Edward Xu, Chief Strategy Officer of EHang, was interviewed by CCTV Download the photo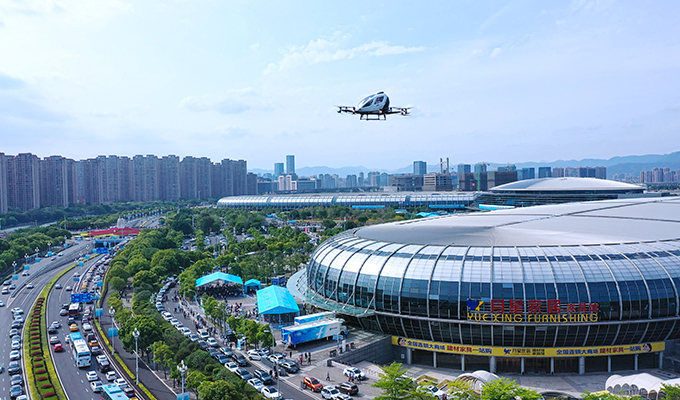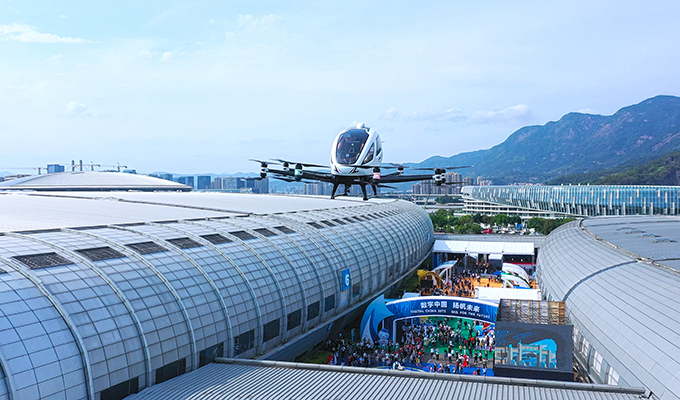 EH216 conducting passenger-carrying trial flights at the summit Download the photo
At the summit, Edward Xu, Chief Strategy Officer of EHang, delivered a keynote speech to the Digital Economy Forum. Titled "the Digital Economy Drives the Transformation of Transportation and Infrastructure", Edward predicted, "The future of smart transportation will comprehensively apply a variety of new sophisticated technologies. Autonomous piloting technology will be connected via 5G to the command-and-control center. EHang will use digital technologies to transform traditional transportation infrastructure. Our upgraded version of urban air mobility, what we call UAM 3.0, can help achieve truly intelligent transportation, by combining AAV and 5G technologies."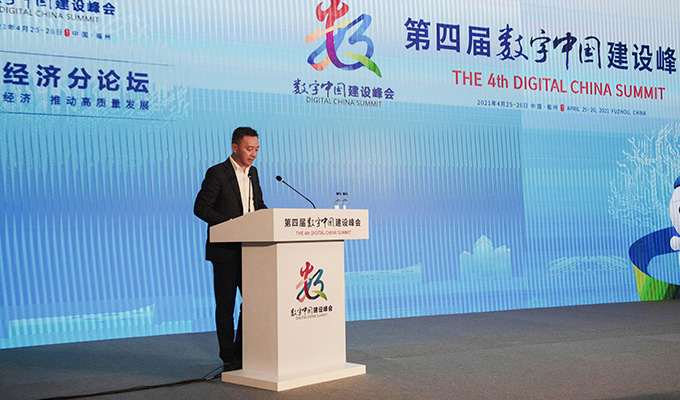 Edward Xu, Chief Strategy Officer of EHang, delivering a keynote speech Download the photo
With the theme of "Initiating China's New Journey into the Digital Economy by Stimulating Data Dynamics", the Digital China Summit features leading enterprises of data technologies, AI and related fields all demonstrating abundant use cases for data applications. EHang advocates for empowering UAM solutions with digitization, aiming to achieve easier flight control, more visible smart command, higher value-to-function ratio, and more adaptable AAVs. Ultimately, EHang believes that smart UAM can enables everyone to enjoy a better life.
About EHang
EHang (Nasdaq: EH) is the world's leading autonomous aerial vehicle (AAV) technology platform company. Our mission is to make safe, autonomous, and eco-friendly air mobility accessible to everyone. EHang provides customers in various industries with AAV products and commercial solutions: air mobility (including passenger transportation and logistics), smart city management, and aerial media solutions. As the forerunner of cutting-edge AAV technologies and commercial solutions in the global Urban Air Mobility (UAM) industry, EHang continues to explore the boundaries of the sky to make flying technologies benefit our life in smart cities. For more information, please visit www.ehang.com.
Safe Harbor Statement
This press release contains statements that may constitute "forward-looking" statements pursuant to the "safe harbor" provisions of the U.S. Private Securities Litigation Reform Act of 1995. These forward-looking statements can be identified by terminology such as "will," "expects," "anticipates," "aims," "future," "intends," "plans," "believes," "estimates," "likely to" and similar statements. Management has based these forward-looking statements on its current expectations, assumptions, estimates and projections. While they believe these expectations, assumptions, estimates and projections are reasonable, such forward-looking statements are only predictions and involve known and unknown risks and uncertainties, many of which are beyond management's control. These statements involve risks and uncertainties that may cause EHang's actual results, performance or achievements to differ materially from any future results, performance or achievements expressed or implied by these forward-looking statements.