Guangzhou, China, June 18, 2021 -- The VivaTech 2021 conference, one of Europe's largest technology events, is in full swing. EHang Holdings Limited (Nasdaq: EH) ("EHang" or the "Company") exhibited the passenger-grade autonomous aerial vehicle (AAV) EHang 216 at the conference. With its light weighted appearance, safe and eco-friendly design, and the concept of point-to-point air transportation, EHang still attracted a lot of attention on the second day of the summit.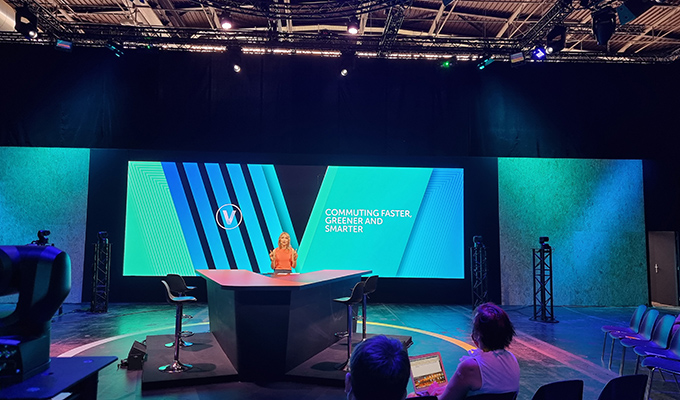 In the panel with the theme of "Commuting Faster, Greener and Smarter", Mr. Huazhi Hu, Founder, Chairman and CEO of EHang, sent his regards to the conference through a recorded video, and shared his vision and strategic goals of EHang for urban air mobility (UAM).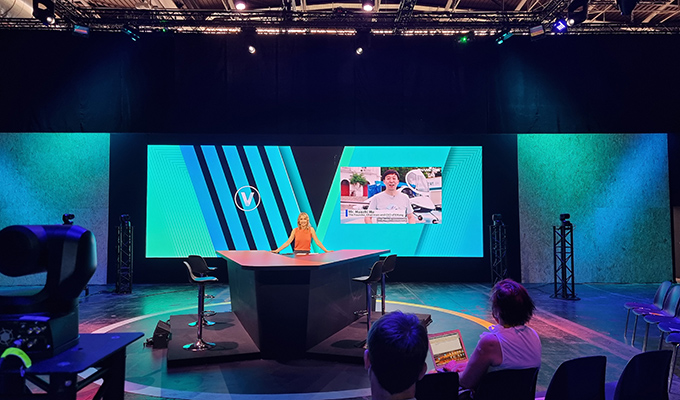 Mr. Huazhi Hu said that since the establishment of EHang, he has set a goal to provide a new way of travel for humans, that is a personal door-to-door air transportation. In recent years, EHang has developed a series of passenger-grade AAVs and the command-and-control system, gradually established an operating system, and continuously improved the UAM ecosystem.
"In the near future, I wish to have our AAVs fly all over the world, so that everyone can enjoy the efficiency and convenience provided by the autonomous aerial vehicle technologies and everyone can quickly enter the future of life," said Mr. Huazhi Hu.
Watch the video of Mr. Huazhi Hu:
***
About EHang
EHang (Nasdaq: EH) is the world's leading autonomous aerial vehicle (AAV) technology platform company. Our mission is to make safe, autonomous, and eco-friendly air mobility accessible to everyone. EHang provides customers in various industries with AAV products and commercial solutions: air mobility (including passenger transportation and logistics), smart city management, and aerial media solutions. As the forerunner of cutting-edge AAV technologies and commercial solutions in the global Urban Air Mobility (UAM) industry, EHang continues to explore the boundaries of the sky to make flying technologies benefit our life in smart cities. For more information, please visit www.ehang.com.
Safe Harbor Statement
This press release contains statements that may constitute "forward-looking" statements pursuant to the "safe harbor" provisions of the U.S. Private Securities Litigation Reform Act of 1995. These forward-looking statements can be identified by terminology such as "will," "expects," "anticipates," "aims," "future," "intends," "plans," "believes," "estimates," "likely to" and similar statements. Management has based these forward-looking statements on its current expectations, assumptions, estimates and projections. While they believe these expectations, assumptions, estimates and projections are reasonable, such forward-looking statements are only predictions and involve known and unknown risks and uncertainties, many of which are beyond management's control. These statements involve risks and uncertainties that may cause EHang's actual results, performance or achievements to differ materially from any future results, performance or achievements expressed or implied by these forward-looking statements.