Guangzhou, China, October 28, 2021 -- The flagship passenger-grade AAV EHang 216 made its debut at World Air Traffic Management Congress 2021 ("World ATM Congress"), the world's leading international air traffic management conference, showcasing a safe, autonomous and eco-friendly air mobility solution. Our booth attracted a large number of visitors including Felipe VI, the King of Spain.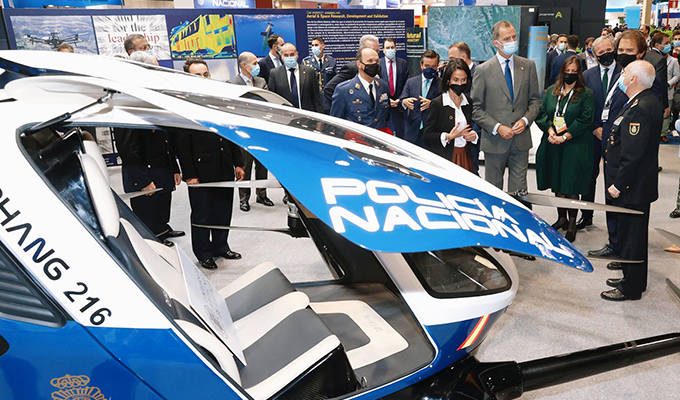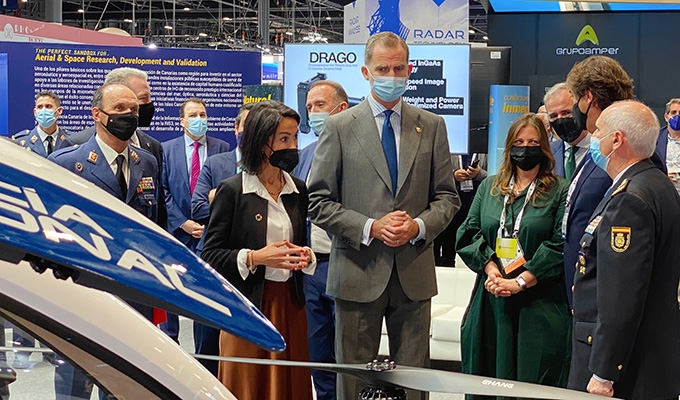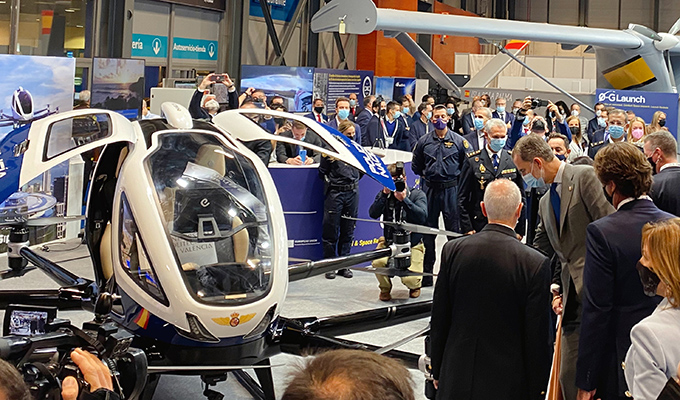 H.M. King Felipe VI visited EHang booth Download the photo
World ATM Congress focused on topics impacting ATM and important lessons learned over the last year and a half. Autonomous Aerial Vehicles played a major role in this year's congress, exhibited at the booth of Canary Islands Government in the Expodronica exhibition hall. The Civil Air Traffic Navigation Services Organization (CANSO) also presented a roadmap for the future. Global leaders from more than twenty-five aviation and aerospace organizations have come together in collaboration to create a vision for the skies of 2045 and beyond. Among organizations like EASA, NASA, Boeing, Airbus, Frequentis and other leading companies, EHang co-signed and fully committed to the shared vision and will actively support it in the process.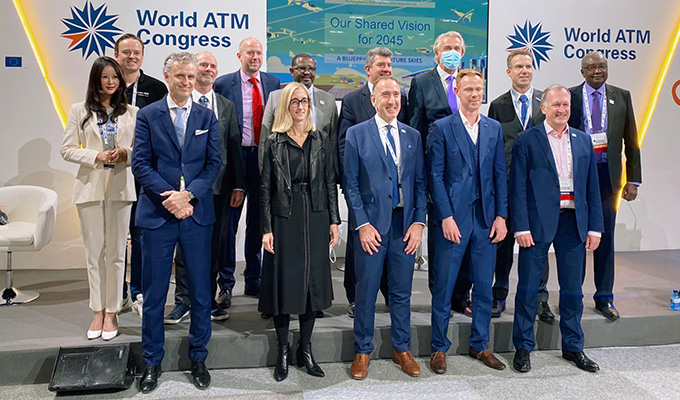 Global leaders from aviation and aerospace organizations came together to create vision for the skies of 2045 Download the photo
Huazhi Hu, Founder, Chairman and CEO of EHang, said, "We are excited to join hands with partners in the aviation industry to create global airspace that is safe, fair and intelligent. Leveraging revolutionized designs, technologies and services, together we will empower prosperity for the global air mobility industry. We support this vision, and we are working on making safe, autonomous, and eco-friendly air mobility for everyone."
About EHang
EHang (Nasdaq: EH) is the world's leading autonomous aerial vehicle (AAV) technology platform company. Our mission is to make safe, autonomous, and eco-friendly air mobility accessible to everyone. EHang provides customers in various industries with AAV products and commercial solutions: air mobility (including passenger transportation and logistics), smart city management, and aerial media solutions. As the forerunner of cutting-edge AAV technologies and commercial solutions in the global Urban Air Mobility (UAM) industry, EHang continues to explore the boundaries of the sky to make flying technologies benefit our life in smart cities. For more information, please visit www.ehang.com.
Safe Harbor Statement
This press release contains statements that may constitute "forward-looking" statements pursuant to the "safe harbor" provisions of the U.S. Private Securities Litigation Reform Act of 1995. These forward-looking statements can be identified by terminology such as "will," "expects," "anticipates," "aims," "future," "intends," "plans," "believes," "estimates," "likely to" and similar statements. Management has based these forward-looking statements on its current expectations, assumptions, estimates and projections. While they believe these expectations, assumptions, estimates and projections are reasonable, such forward-looking statements are only predictions and involve known and unknown risks and uncertainties, many of which are beyond management's control. These statements involve risks and uncertainties that may cause EHang's actual results, performance or achievements to differ materially from any future results, performance or achievements expressed or implied by these forward-looking statements.