Guangzhou, China, December 23, 2021 -- EHang, the world's leading autonomous aerial vehicle ("AAV") technology platform company, announced that it has secured the first order for its VT-30, a long-range electric passenger-grade AAV. EHang will work with local partners, such as the Okayama Kurashiki Mizushima Aero & Space Industry Cluster Study Group (MASC), to further explore use cases with its EH216 and VT-30 and develop the urban air mobility network in Japan.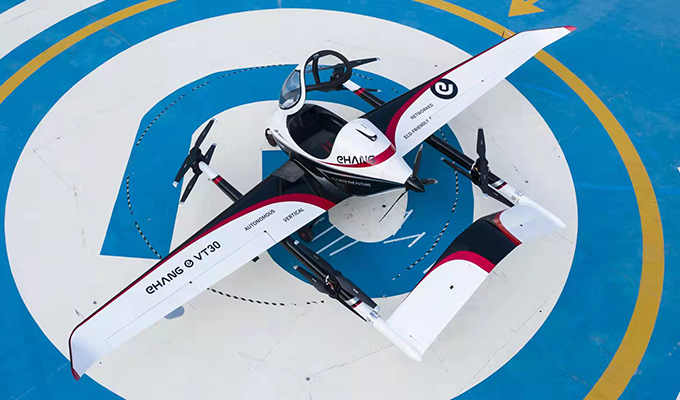 Recently, with the cooperation and support of the MASC, EHang's dual-seat AAV EH216 has completed demonstration flights successively in Fukushima and Okayama, Japan after its flight debut in June this year. This further explored the application and practice of AAV solutions in use cases such as cross-island travel, emergency rescue and aerial logistics.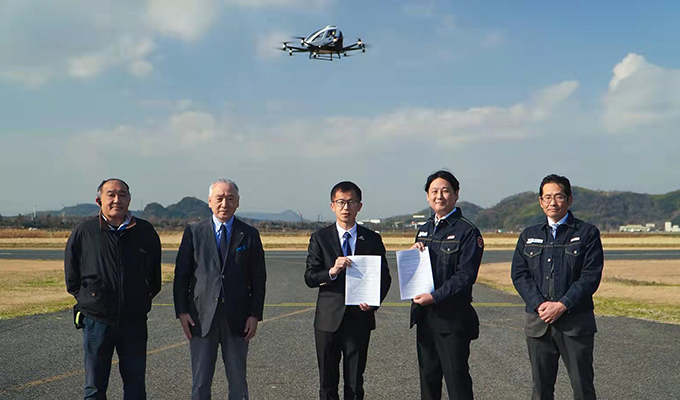 The representatives of MASC and EHang at the sales contract signing ceremony in Japan Download the photo
Under the witness of many guests and media, the EH216 successfully completed a flight demonstration for emergency rescue scenarios in the extreme weather with strong winds up to 27.5m/s at the Fukushima Robot Test Field (RTF). In 2019, Public-Private Council for Air Transportation Revolution in Japan positioned the Fukushima RTF as a fixed site for test flights, preparing for the goal of achieving commercial applications of eVTOLs in 2023.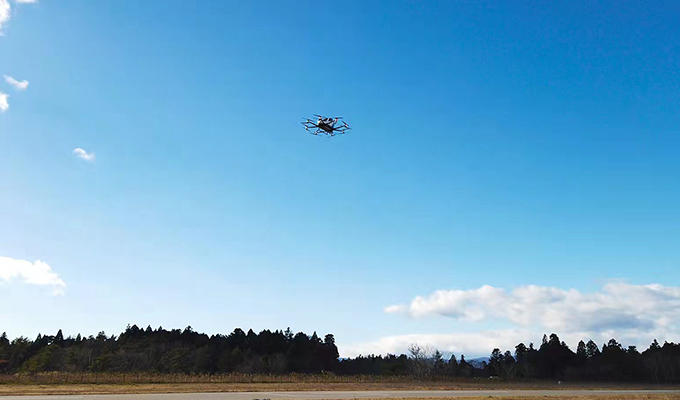 EH216 flight demonstration at Fukushima Robot Test Field Download the photo
"The AAVs have always been expected to be used in the scenarios of travel on outlying islands and sparsely populated areas, life rescue and material support in disasters. I also personally feel the efforts made by enterprises in various industries like EHang to achieve this goal." Mr.Narisawa Koichi, the Counselor of Civil Aviation Bureau at Ministry of Land, Infrastructure, Transport and Tourism ("MLIT") of Japan, said that the MLIT of Japan will formulate and publish new flight test guidelines to support the experimental tests of enterprises, such as EHang.
Today, at Kasaoka Air Station in Okayama, the EH216 carried a 60-kilogram load to complete the flight demonstration. EHang will work with partners to continuously explore the AAV use cases in the Setouchi Area, such as island travel, aerial logistics, etc.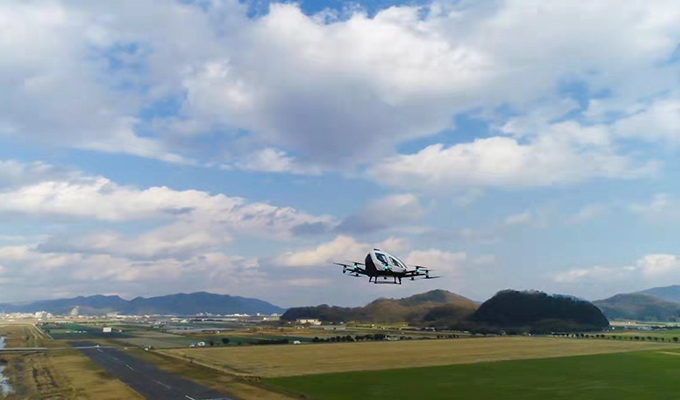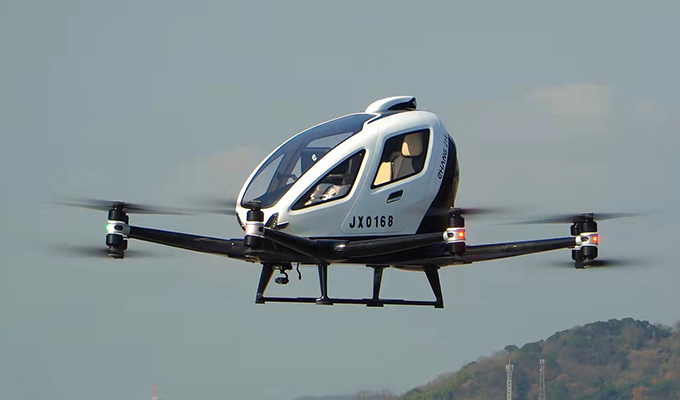 EH216 completed flight demonstration at Kasaoka Air Station in Okayama Prefecture Download the photo
Mr. Hashimoto Gaku, a member of the Japan House of Representatives said, "In the near future, the EHang's AAV will make a leap in the practical field of Japan. I look forward to this day coming soon."
Mr. Minehito Inoue, the Chairman of Kurashiki Chamber of Commerce & Industry, said, "We hope to use EH216 to help aerial logistics between islands in the Setouchi Area."
***
About EHang
EHang (Nasdaq: EH) is the world's leading autonomous aerial vehicle (AAV) technology platform company. Our mission is to make safe, autonomous, and eco-friendly air mobility accessible to everyone. EHang provides customers in various industries with AAV products and commercial solutions: air mobility (including passenger transportation and logistics), smart city management, and aerial media solutions. As the forerunner of cutting-edge AAV technologies and commercial solutions in the global Urban Air Mobility (UAM) industry, EHang continues to explore the boundaries of the sky to make flying technologies benefit our life in smart cities. For more information, please visit www.ehang.com.
Safe Harbor Statement
This press release contains statements that may constitute "forward-looking" statements pursuant to the "safe harbor" provisions of the U.S. Private Securities Litigation Reform Act of 1995. These forward-looking statements can be identified by terminology such as "will," "expects," "anticipates," "aims," "future," "intends," "plans," "believes," "estimates," "likely to" and similar statements. Management has based these forward-looking statements on its current expectations, assumptions, estimates and projections. While they believe these expectations, assumptions, estimates and projections are reasonable, such forward-looking statements are only predictions and involve known and unknown risks and uncertainties, many of which are beyond management's control. These statements involve risks and uncertainties that may cause EHang's actual results, performance or achievements to differ materially from any future results, performance or achievements expressed or implied by these forward-looking statements.