Guangzhou, China, October 11, 2022 - EHang Holdings Limited (Nasdaq: EH) ("EHang" or the "Company"), the world's leading Autonomous Aerial Vehicle ("AAV") technology platform company, announced that as a major player, its EH216 AAV has performed successful flight demonstrations in Spain under the European Union ("EU")'s Air Mobility Urban - Large Experimental Demonstration ("AMU-LED") project, as one of Europe's largest Urban Air Mobility ("UAM") demonstration projects.
The EH216 flight demonstrations were recently conducted at the Rozas Airborne Research Center ("CIAR") of Spain's National Institute of Aerospace Technology in Lugo, Galicia, Spain. These demonstrations verified and validated the UAM Concepts of Operations ("ConOps"), to successfully accomplish objectives of the AMU-LED project.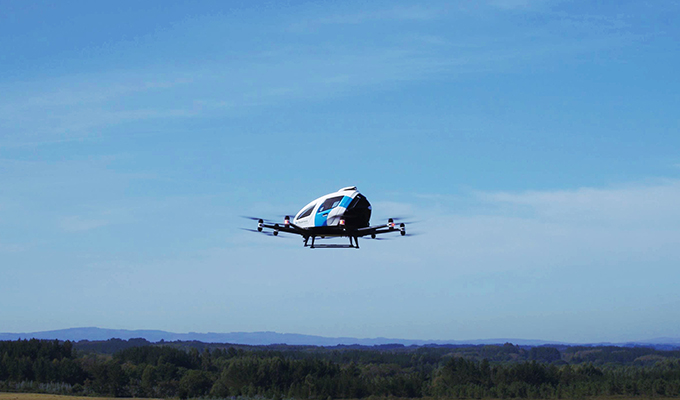 EH216 AAV conducting flight demonstrations in Spain Download the photo

For the demonstrations, the autonomous eVTOL EH216's flight data were integrated into the project's U-space platform. The demo flights were safely and efficiently operated under various simulated scenarios, which include the presence of other Unmanned Aerial Systems ("UAS") in the surrounding airspace, and the successful implementation of conflict management procedures during flight and approach to the landing vertiport.
The AMU-LED project is part of the Horizon 2020 programme of the European Union framed in the SESAR (Single European Sky ATM Research) Joint Undertaking, with the ultimate goal of performing large-scale demonstrations of UAM services with air vehicles and the safe integration of different types of UAS operations in urban environments, to realize increasingly sustainable, smart cities. The project kicked off in January 2021 and is to be concluded with the successful flight demonstrations conducted by EHang with its EH216 AAV at CIAR in Spain in October 2022.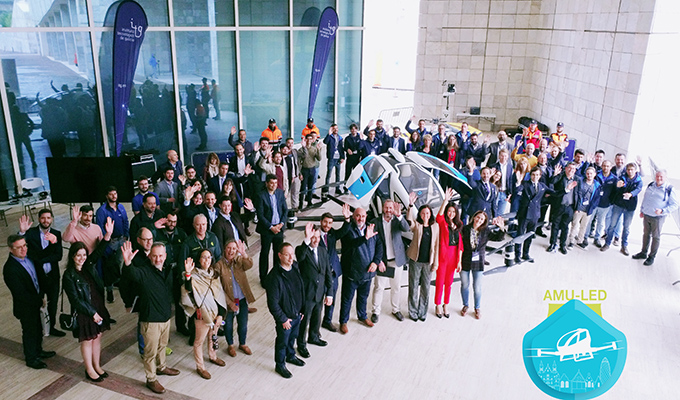 As one of the 16 AMU-LED consortium members, EHang partnered with world-renowned UAM stakeholders that include aerospace research institutes, universities, UAS, and eVTOL manufacturers and operators, as well as air navigation and U-space service providers. All share the common goal for developing a safe and sustainable UAM environment, interoperable within the U-space structure.
Victoria Jing Xiang, Chief Operating Officer of EHang Europe and Latin America, commented, " EH216's flight demonstrations are of paramount importance to the AMU-LED project, which enables the development of UAM and U-space in Europe. With the EH216 flight demonstrations, EHang is proud to continue contributing to innovative deployments of safe, sustainable and efficient aerial transportation for everyone with our cutting-edge AAV technologies."
About EHang
EHang (Nasdaq: EH) is the world's leading autonomous aerial vehicle ("AAV") technology platform company. Our mission is to make safe, autonomous, and eco-friendly air mobility accessible to everyone. EHang provides customers in various industries with AAV products and commercial solutions: air mobility (including passenger transportation and logistics), smart city management, and aerial media solutions. As the forerunner of cutting-edge AAV technologies and commercial solutions in the global Urban Air Mobility ("UAM") industry, EHang continues to explore the boundaries of the sky to make flying technologies benefit our life in smart cities. For more information, please visit www.ehang.com.
About SESAR
As the technological pillar of the Single European Sky initiative, SESAR aims to modernise and harmonise air traffic management in Europe. The SESAR Joint Undertaking ("SESAR JU") was established in 2007 as a public-private partnership to support this endeavour. It does so by pooling the knowledge and resources of the entire ATM community in order to define, research, develop and validate innovative technological and operational solutions. The SESAR JU is also responsible for the execution of the European ATM Master Plan which defines the EU priorities for R&D and implementation. Founded by the European Union and Eurocontrol, the SESAR JU has 19 members, who together with their partners and affiliate associations will represent over 100 companies working in Europe and beyond. The SESAR JU also works closely with staff associations, regulators, airport operators, airspace users and the scientific community. Learn more about SESAR: www.sesar.eu and www.sesarju.eu.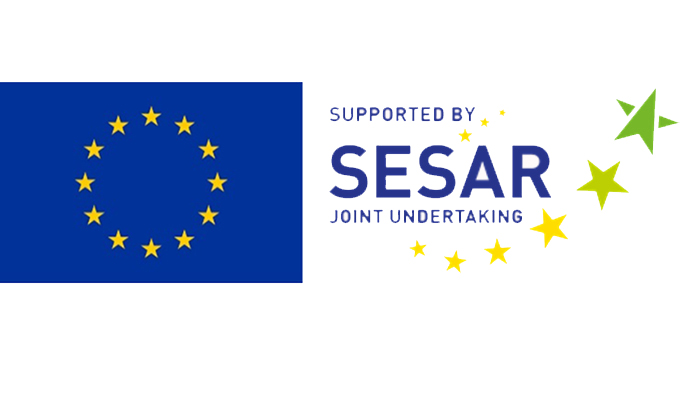 This AMU-LED project has received funding from the SESAR Joint Undertaking under the European Union's Horizon 2020 research and innovation programme under grant agreement No 101017702.
Safe Harbor Statement
This press release contains statements that may constitute "forward-looking" statements pursuant to the "safe harbor" provisions of the U.S. Private Securities Litigation Reform Act of 1995. These forward-looking statements can be identified by terminology such as "will," "expects," "anticipates," "aims," "future," "intends," "plans," "believes," "estimates," "likely to" and similar statements. Statements that are not historical facts, including statements about management's beliefs and expectations, are forward-looking statements. Forward-looking statements involve inherent risks and uncertainties. A number of factors could cause actual results to differ materially from those contained in any forward-looking statement, including but not limited to those relating to EH216-S Type Certification, our expectations regarding demand for, and market acceptance of, our AAV products and solutions and the commercialization of UAM services, our relationships with strategic partners, and current litigation and potential litigation involving us. Management has based these forward-looking statements on its current expectations, assumptions, estimates and projections. While they believe these expectations, assumptions, estimates and projections are reasonable, such forward-looking statements are only predictions and involve known and unknown risks and uncertainties, many of which are beyond management's control. These statements involve risks and uncertainties that may cause EHang's actual results, performance or achievements to differ materially from any future results, performance or achievements expressed or implied by these forward-looking statements.