Guangzhou, China, August 17, 2023 -- EHang Holdings Limited ("EHang" or the "Company") (Nasdaq: EH), the world's leading autonomous aerial vehicle ("AAV") technology platform company, today announced that the company has achieved a significant milestone for EH216-S TC by successfully completing all of the planned tests and flights in the last phase of demonstration and verification of compliance, and also completed the definitive TC Flight Test by the Civil Aviation Administration of China ("CAAC"), with unwavering endeavors throughout past 31 months since the CAAC officially accepted the Company's TC application in January 2021.
This is the last milestone before obtaining the type certificate, and also the result of the unwavering efforts of EHang team. After finishing the remaining procedures, the Company expects to obtain the type certificate of EH216-S Unmanned Aerial Vehicle ("UAV") System from the CAAC soon.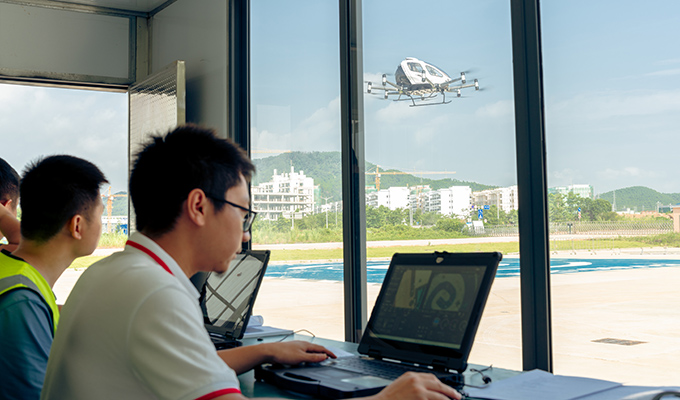 The definitive TC Flight Test Download the photo
Since the time when CAAC officially accepted the EH216-S TC application in January 2021, our unyielding efforts have spanned over 30 months. Throughout this journey, we have overcome various challenges and finally successfully completed all of the substantive tasks. Ranging from battery, environment, material, strength, electronics, software, data link to ground control station, we have sufficiently proved that EH216-S meets the safety standards and airworthiness requirements by the CAAC, through scientific approaches, multi-angle demonstrations, rigorous testing, and continuous optimizations.
As an innovative product for urban air mobility, EH216-S stick to three fundamental technological principles, which are full redundancy, autonomous flying, and cluster management. So far, it stands out as the world's first TC program for unmanned eVTOL.
Huazhi Hu, Founder, Chairman and CEO of EHang, commented, "We've made remarkable progress in our pursuit of long-term growth. Notably, we are thrilled to announce that we have successfully completed all the planned tests for EH216-S type certification. This achievement marks a significant unprecedented milestone in the global emerging eVTOL industry, underscoring our unwavering dedication and pioneering advantages. Additionally, this sets the stage for us to secure the type certificate soon and proceed with our endeavors to initiate commercial operations. I would like to express my gratitude to the CAAC's officials and the review team as well as the Company's airworthiness certification team for their unwavering efforts and persevering spirits. It is their professionalism, exceptional technological expertise, and collaborations that have led us to our impressive achievement today. I believe the remaining procedures will be finished very soon before the official authorization of the type certificate. It will pave the way for our commercial operations in the next stage."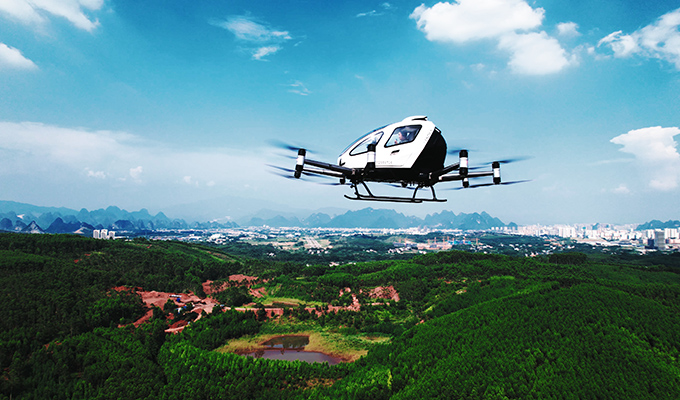 About EHang
EHang (Nasdaq: EH) is the world's leading autonomous aerial vehicle ("AAV") technology platform company. EHang's mission is to make safe, autonomous, and eco-friendly air mobility accessible to everyone. EHang provides customers in various industries with AAV products and commercial solutions: urban air mobility (including passenger transportation and logistics), smart city management, and aerial media solutions. As the forerunner of cutting-edge AAV technologies and commercial solutions in the global Urban Air Mobility ("UAM") industry, EHang continues to explore the boundaries of the sky to make flying technologies benefit our life in smart cities. For more information, please visit www.ehang.com.
Safe Harbor Statement
This press release contains statements that may constitute "forward-looking" statements pursuant to the "safe harbor" provisions of the U.S. Private Securities Litigation Reform Act of 1995. These forward-looking statements can be identified by terminology such as "will," "expects," "anticipates," "aims," "future," "intends," "plans," "believes," "estimates," "likely to" and similar statements. Statements that are not historical facts, including statements about management's beliefs and expectations, are forward-looking statements. Forward-looking statements involve inherent risks and uncertainties. A number of factors could cause actual results to differ materially from those contained in any forward-looking statement, including but not limited to those relating to EH216-S type certification, our expectations regarding demand for, and market acceptance of, our AAV products and solutions and the commercialization of UAM services, our relationships with strategic partners, and current litigation and potential litigation involving us. Management has based these forward-looking statements on its current expectations, assumptions, estimates and projections. While they believe these expectations, assumptions, estimates and projections are reasonable, such forward-looking statements are only predictions and involve known and unknown risks and uncertainties, many of which are beyond management's control. These statements involve risks and uncertainties that may cause EHang's actual results, performance or achievements to differ materially from any future results, performance or achievements expressed or implied by these forward-looking statements.